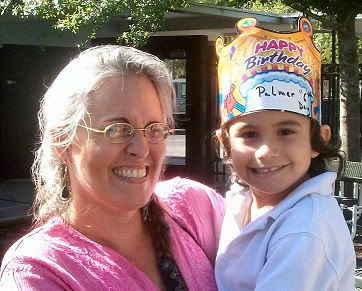 Hafapea
Rico: What's your name?
Hafapea - (no, it's not my realy name but, it is my nom de guerre)
Rico: List your shop(s)
Hafapea:
Designs by Hafapea Gift Shop
OCG: A Floral Gift Shop
OGS: Online Gift Shop
UMG: Unique Mandala Gifts
Princess Penelope's Persnickety Pixel Palace
Rico: How long have you been at Zazzle?
Hafapea:
I have been with Zazzle for almost three years. I began creating products late in December of 2008.
Rico: Are you a ProSeller?
Hafapea:
Yes, I am a Bronze Level ProSeller. At the time that I made ProSeller the requirement was that you have over $100 in sales for three months in a row. I was awarded my badge seven months after opening my shop, in July of 2009.
Rico: What's the best advise you got when you were starting out?
Hafapea:
The best advice I got when I was starting out was Tip #4 on a Squidoo lens called
Zazzle 101
that read, "Zazzle is a numbers game. If you have 10 items you might sell something now and then. But if you have 10,000 items you are going to sell a lot. This is not to say that you should sacrifice quality for quantity, you need both. The bottom line is the more product you have, the more you will sell so get moving!" I am a sole parent and full-time college student, so time is not something I have a lot of. Of all the ways in which one can go about increasing sales, this is the one that I was able to do and, best of all, it worked!
Rico: What medium/tools do you use to create your designs?
Hafapea:
My medium is digital art and the tools that I use are Apophysis, a freeware fractal program, and Paint Shop Pro, a program similar to Photoshop that is much more affordable and user friendly.
Rico: Who or what inspires you?
Hafapea:
My life inspires me: my past, my present and the dreams I have for my future. My past is what has made me who I am and has a heavy influence over what I see when I look at a particular fractal, as well as what I end up calling the finished piece. My present is my son - the most wondrous being of love and light to have ever entered my life. The joy that his existence gives me is what inspires me to create in the first place. It is a feeling so intense that there are no words that can truly give it expression. My art is an attempt to make up for that. The dreams I have for my future are many but, the one that motivates me to keep going is that of being able to travel the world. When I travel, I don't like to vacation. I like to spend time getting to know the culture and the people from the area that I am in. If I can turn Zazzle into a real money maker, it will free me up to do just that. I can create digital art and Zazzle products anywhere that there is an electrical socket and an internet connection, which will allow me to go live on Bora Bora, if I want too.
Rico: How much time a week to you spend on Zazzle?
Hafapea:
The amount of time I spend on Zazzle varies. If classes are in session, not much. During semester breaks I have been known to spend 12-18 hours a day there cranking out products. There are also times when I burn out on "working" and stay away from anywhere from a day to a week at a time.
Rico: What's the best advise you can give someone just starting out on Zazzle?
Hafapea:
Visit
Zazzle 101
and follow the advice that she gives you there. It's good stuff!
Rico: What do you like to do when you are not creating art?
Hafapea:
When I am not creating art I like to spend time with my son, of course, and play Wizard101 - a game that I am highly addicted to for the simple fact that it is the closest I will ever come to attending Hogwarts.
Rico: Tell me 5 random things everyone should know about you?
Hafapea:
I spent 17 years of my life traveling the U.S. before getting knocked up with my son on my 36th birthday.
I love sushi, saki, mangoes, kava, Kona coffee and yerba mate.
I believe in faeries, dragons, gnomes, aliens, and the existence of all other beings that only I can see.
I am as crazy as you think I am and happier than you could possibly imagine.
One day I plan to spend an entire day in a secluded area doing nothing but drinking absinthe and reading the poetry of Rumi and Hafiz.
Rico: List 3 of your favorite designs
Hafapea:
I am one of those people who actually love their own art, so choosing three favorites is not possible. I was able to find three that there is something to tell about, though.
The first is
Mother
; this image is the one that started it all. It is the very first fractal that I ever created and it is the image that I used to launch my first Zazzle shop, Designs by Hafapea Gift Shop, back in 2008.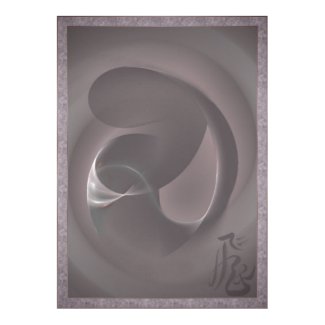 Mother Poster (from $10.45)
by
Hafapea
Become a
graphic design affiliate
for Zazzle.
Next is my piece of pixel art,
Red Fu Dog
; this image began as nothing more than a black outline. Using my mouse, I filled it in, pixel by pixel, creating what I think is a pretty awesome 3-D rendering of a Chinese Fu Dog.
Red Fu Dog Black Poster
by
PrincessPenelope
See other
Far east Posters
The third piece is a fractal image that I call
Sassafras Moon
. Yes, I know that isn't the name of the poster, but well, November and Beaver Moon are more popular names, so the spirit of marketing dictated that I call it that. It is one of a series of 12 fractal moons that I created, each of which deeply resonate with the magic of my soul in their own way. Of the twelve, this moon is the one that I find to be the most peaceful in a harmonious, mandalic sort of way.
November Beaver Moon Poster (from $10.45)
by
Hafapea
Browse more
Fractal Posters
Rico: Where else can our readers find you?
Hafapea:
Join my Fan Page
Follow my Hafatweets
Read my Blog