Rico:
What's Your Name
Liz C
Rico:
List your shop(s) -
Liz C:
Cartesian Bear
Cartesian Bear's Steampunk Emporium
Knit Suite
-
(this store is very new, and is intended to complement my iPhone apps, currently in Beta Testing. )
Rico:
How long have you been at Zazzle?
Liz C:
Since late 2007. I started putting my images up at Cafe Press, then, as their policies changed, moved to Zazzle and Printfection. I'm much happier working with my current POD companies, and put my new work up on Zazzle first.
Rico:
Are you a ProSeller?
Liz C:
I am.
Rico:
How long from the time you open a shop until you made it to ProSeller?
Liz C:
I just made Pro Seller status this summer, when the guidelines changed, but I was very close to making ProSeller under the old system.
Rico:
What's the best advise you got when you were starting out?
Liz C:
Two things:
1. Put in a little time, make a little money. Put in more time, make more money. This is not a get rich in your spare time scheme.
2. Quality images are important, but marketing is critical. [I need to remember this one ... I don't much like marketing.]
Rico:
What medium/tools do you use to create your designs?
Liz C:
I use my Macintosh exclusively, with a variety of art software. Most of my work was done in GIMP, with Omni Graffle for some text work, however, I recently acquired Photoshop and will use that as well. I enjoy working with fonts, and compiling images from all over. [Everything I use in my work is public domain, I will not knowingly violate copyrights.] I consider myself more of a graphic designer than an artist, though the two fields overlap a lot.
Rico:
Who or what inspires you?
Liz C:
People, books, special interests ... I read a lot of science fiction, so many of my designs are based on science fiction themes. My ex-husband was an engineer, and a bit mad, thus the Mad Engineer design. I came across a set of 19th century woodcuts of animals, so I turned them into art. [The Herder of Drama Llamas in this section came from my daughter, who seems to be the one her "drama llama" friends turn to for help.]
My favorite inspiration though, is a good friend's insane spelling checker. It corrects her spelling in some very odd ways. When it corrected "astro-physics" to "gastro-physics", my Mad Sciences line was born. I just have two designs there now, but I'm always looking for new ideas!
Mad Engineer
Mad Sciences
Rico:
How much time a week to you spend on Zazzle?
Liz C:
It really varies. At first, I'd spend about 10 hours a week on my PODs, then I had a long period when I almost completely ignored them, but now I'm back, spending 5-10 hours on Zazzle.
Rico:
What's the best advise you can give someone just starting out on Zazzle?
Liz C:
Don't expect to make money immediately, and don't expect to make much money without putting in the hours. The hours are fun, but it does take time.
Rico:
What do you like to do when you are not creating art?
Liz C:
Other art! Seriously, I knit, build furniture, and make chain mail, plus I design knitting patterns and teach both knitting and chain mail. I am full-time mom to two busy kids.
Rico:
Tell me 5 random things everyone should know about you?
Liz C:
I look younger than I am
I like Morris dancing
I live in a tourist town in New England
I attend science fiction cons
My daughter is a blue-haired fiddler
Rico:
Include links to 3 of your favorite designs you want me to feature. Tell me something about each design.
Liz C:
Pharaoh-Dynamics
Charles Darwin
Darwin Shoe
by
CartesianBear
Design your own shoes
at zazzle.com
This is one of my more popular images. It features an old engraving of the biologist, Charles Darwin, with his name and birthday below, in a font common to the time when Darwin was alive. I have a series of shirts with scientist portraits and their birthdays, this is the most popular. For some reason, the necktie sells very well.
Evan's Pi #2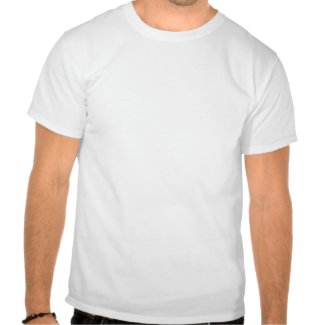 Evan's Pi 2
by
CartesianBear
See more
Cartesian bear T-Shirts
Pi Day is celebrated every March 14 (3/14), in recognition of the number Pi (3.14159...) Pi is the relationship of the diameter (line across the middle) of a circle to its circumference (line around the edge). Lots of people who love math, including teachers, like getting Pi Day merchandise, especially stickers. I have several Pi Day designs. This one was made at the request of a small boy who loves rainbows and the number Pi. It is also a top seller.
Rico:
Where else can our readers find you online?
Liz C:
I can be contacted through Zazzle of course.
I have a Twitter account for my company, Polymath Solution, and you can follow me at
@Liz_PolySol
I also have a FaceBook page,
Polymath Solution
And, I'm building Knit Suite, a set of iPhone applications for the knitting community. There almost ready for sale. You can find out more about them at
Knit Suite
My company website,
Polymath Solution
is running, though not quite complete yet.
Printfection:
Cartesian Bear