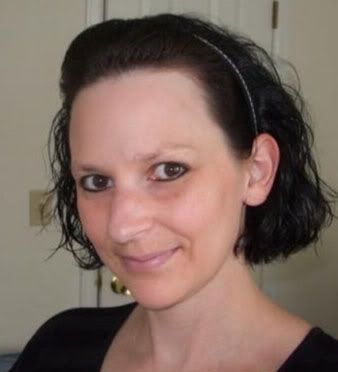 Stacy of Rdwnggrl's World
Rico:
What's Your Name?
Stacy
Rico:
List your shop(s) -
Stacy :
Rdwnggrl's World
- this is my shop that shows off a little bit of every part of me. From photography to digital art, it features this and that and everything in between.
RdwnggrlEquality
- this is my new home for my LGBT theme items, focusing mainly on weddings and family.
RdwnggrlPhotography
- this is where I show off my love for photography. Currently it's focus is prints, postcards, and canvas.
The name Rdwnggrl comes from my love of the Detroit Red Wings hockey team.
Rico:
How long have you been at Zazzle?
Stacy :
I have been at Zazzle since June, 2006.
Rico: Are you a ProSeller?
If yes, how long from the time you open a shop until you made it to ProSeller?
Stacy :
Yes, I am a ProSeller. Zazzle didn't have the ProSeller program when I first joined. But after they began the program, I think it took me about a year to become one.
Rico:
What's the best advise you got when you were starting out?
Stacy :
To not give up. And to not delete products, even if I didn't like them, because you never know what other people will like.
Rico:
What medium/tools do you use to create your designs?
Stacy :
I mainly use my camera and digital art programs. I've also recently gotten back into painting, so canvas and paints have been of use lately.
Rico:
Who or what inspires you?
Stacy :
I am inspired by the people in my life, my surroundings, and life in general.
Rico:
How much time a week to you spend on Zazzle?
Stacy :
It depends on the week, really. I used to put a lot of time into Zazzle, but recently went back to work full time, which has really limited my time to create. Work combined with taking care of my family fill my days, so Zazzling tends to get put off until the weekend.
Rico:
What's the best advise you can give someone just starting out on Zazzle?
Stacy :
Just as I was told - don't give up. People think they are going to make instant sales and start earning lots of money. For some, it does happen. But it can take time and patience. Keep doing what you are doing if it's what you love and the recognition will come.
Rico:
What do you like to do when you are not creating art?
Stacy :
I like to spend time with my family, watch sports, listen to music, and watching movies.
Rico:
Tell me 5 random things everyone should know about you?
Stacy :
I am harder on myself than any critic ever will be.
I could not imagine a life with art and music.
I am fiercely protective of my family and friends.
I don't like chocolate.
I'm really quite shy in person.
Rico:
List 3 of your favorite designs you want me to feature. Tell me something about each design.
Stacy :
I've chosen to pick one item from each shop.
Believe Cards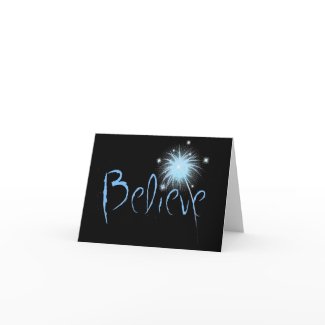 Believe
by
rdwnggrl
Browse more
Believe Cards
It's incredibly simple, but powerful. We all need a reminder to believe - believe in ourselves, in others, in life.
Girl Meets Girl Personalized Invitations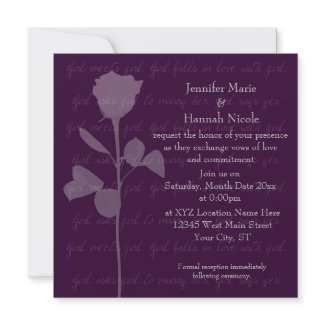 Girl Meets Girl
by
rdwnggrlequality
See other
custom announcements
at zazzle.com
This is one of my favorite wedding invitations. It has a sweet and simple girl meets girl story as the background, topped by a single rose and invitation text. Also available in other colors, as boy meets boy, and boy meets girl (at Rdwnggrl's World).
Seattle Waterfront Posters
My hometown is Seattle and on a recent trip back home, I took this shot. I love the simplicity and peacefulness of the calm of Puget Sound.
Rico:
This is one of my personal favorite designs from 1 of your shops
Fire in the Sky Iphone 4 Cases
The fire in the sky. The harvest moon. The bolts of lightening. Bold orange clouds, black tree, and a goth feel for Halloween and any day.
This is absolutely gorgeous! Love the colors.
Rico:
Where else can our readers find you online?
Stacy :
Facebook
Twitter: @rdwnggrl
Rdwnggrl's World Blog