Claire "Pixie" Copley of Photography by Pixie
Rico:
What's Your Name?
My name is
Claire Copley
but my middle name is Pixie and everyone calls me
Pixie
Rico:
List your shop(s) -
Pixie:
Gift's by Pixie
I sell lots of gifts with photography prints as well as some fractal art and graphic illustrations.
Hippy Gift Shop
This shop is full of gifts with crazy, psychedelic fractal art and illustrations in all colours of the rainbow.
Rico:
What type of product do you sell the most of?

Pixie:

I sell lots of greeting cards and mobile phone cases in my photography shop and posters, business cards and music speakers in my Hippy Gift Shop
Rico:
How long have you been at Zazzle?
Pixie:
I joined Zazzle in January 2011 so just over a year
Rico: Are you a ProSeller?
If yes, how long from the time you open a shop until you made it to ProSeller?
Pixie:
Yes I am a ProSeller, I earned enough to qualify after about 5 or 6 months but had to wait a couple more months for my ProSellers badge.
Rico:
What's the best advise you got when you were starting out?
Pixie:
Create lots of quality products and promote them, then keep creating and promoting, creating and promoting!
Rico:
What medium/tools do you use to create your designs?
Pixie:
I use a Canon D60 or a Samsung GX10 camera, Adobe Photoshop and Adobe Illustrator
Rico:
Who or what inspires you?
Pixie:
I am inspired by bright colours and patterns, especially the bright colours found in nature.
I love going out for walks and soaking up the bright colours of flowers or a sunset, I also love watching the reflections in water and could sit by a lake for hours watching the colours and patterns change.
Rico:
How much time a week to you spend on Zazzle?
Pixie:
It can vary dramatically! I'm a self employed Graphic Designer
and these jobs come first so it depends on how much work I have on at the time, some weeks I hardly get to touch my shops but some weeks I can work on my shops while I'm waiting for designs to be approved or if I'm waiting for more information from my clients.
Rico:
What's the best advise you can give someone just starting out on Zazzle?
Pixie:
I think the best advice is the advice I was given when I opened my shops .. Create lots of quality products and promote them, then keep creating and promoting, creating and promoting!
Rico:
What do you like to do when you are not creating art?
Pixie:
That's such a hard question as I'm always creating art .. or sleeping!
I love scuba diving and capturing the underwater life on my camera.
I spend most Sunday evenings either learning about diving in a classroom or in a swimming pool practicing, then I take my camera when i go in the open water and get completely absorbed in the wonders that are in the ocean.
I also love going to summer festivals and of course taking my camera, when I'm not photographing at a festival I can usually be found spinning poi and creating a different kind of art.
I have also worked at lots of festivals, either helping to set them up or stewarding but still always have my camera handy to capture the colorful goings-on!
Rico:
Tell me 5 random things everyone should know about you?
Pixie:
hmm 5 random things ...
I have 13 piercings and 9 tattoos
I could live on Coca Cola and Jelly Babies
I have a 17 year old black cat called Satan who still acts like a kitten
The Royal Scots Guards came and played a fanfare at our wedding!
I plan on spending the summer doing as much work as possible from the roof garden at my new office!
Rico:
List 3 of your favorite designs you want me to feature. Tell me something about each design.
Pixie:
Pink Crazy Fractal Poster
I created this Fractal a few years ago using both Adobe Photoshop and Illustrator, I don't use fractal generating programs or plugins to create my fractal art, i like the uniqueness of fractals created by hand, it takes a lot longer but I enjoyed every second of creating this and still love looking at the crazy psychedelic patterns.
Purple Lotus Flower Poster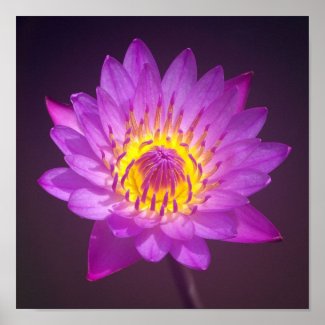 Purple Lotus Flower Poster
by
PhotographyByPixie
sell my art prints
online with zazzle.
This photo of a purple lotus flower is very special to me as I took it while I was on honeymoon in the Maldives in 2010.

While we were away we used to sit in the bar with our laptop and download the photos from the day, we met some people over there and they said I should sell my photography prints as my lotus flower would look perfect on their bedroom wall.

When I got home I printed lots of photos and canvases and started selling them in a local gift shop, I also started researching ways to sell photography online and found Zazzle.

Patchwork Owl Poster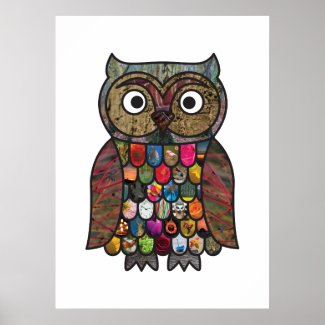 Patchwork Owl Poster
by
PhotographyByPixie
Become a
graphic design affiliate
at zazzle.com
I created this owl collage in Photoshop and illustrator, each segment is filled with a different photo from my portfolio. I love owls and thought this was a perfect way to combine my photos and art.
I've received several 'Today's Best Awards' for different products that feature this owl and it's one of my best selling designs.
Rico:
This is one of my personal favorite designs from your shop
Abstract Graffiti Print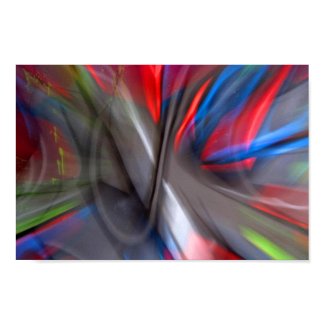 Abstract Graffiti
by
PhotographyByPixie
Look at more
museum posters
on zazzle.com
An abstract photo of red, lime green, blue, white and black graffiti.
Rico:
Absolutely love the colors and the action of this print!

Rico:
Where else can our readers find you online?

Pixie:

My Graphic Design Company

Facebook

Google+ Profile Page

Google+ Hippy Gift Shop Page

Google+ Photography Gift Shop Page

Twitter

Blog

Squidoo

Pinterest