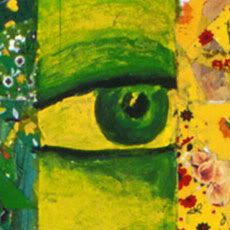 Diane Clancy of Diane Clancy's Art
Rico:
What's Your Name?
Diane Clancy
Rico:
List your shop(s) -
Diane Clancy :
This is just Zazzle, right? So I will just give you Zazzle shops.
Until recently I had only one shop (DianeClancyArt) so the other shops are fairly new and I am slowly getting my images in them. As an artist, I like to have a story to go with each image, so that makes it a slower process to get my work up. But I am very excited about how it is going and the responses I have gotten. My intent is for my art to be uplifting and inspiring.
Diane Clancy's Art
This is my original shop (I choose the name because DianeClancy was not available then) This shop has some of my unique art from each of my styles since this was my only shop until recently. I decided it would be helpful to my customers to showcase my different types of art in separate shops. I am adding more art from Traditional Mediums into DianeClancyArt. This will be a shop of my Fine Art with examples of other work to also direct people to the other shops.
Diane Clancy
I choose this name because as an artist, my name is how people can find me and see and know my work. Each shop is building on this. I have recently acquired this name and I am mainly showcasing the other shops in this shop.
Diane Clancy Fractals
This shop has a few of my colorful mind expanding fractals. These have been very popular with people. I have lots and am eager to get them in the shop!
Diane Clancy Goddess
Some of my work has a spiritual and visionary goddess theme so that is the work that is featured here. Much of it is in traditional mediums.
Diane Clancy Animals
I have a line of engaging Fanciful Animal Images where I take a photo of someone's special companion and put them into a field of flowers or butterflies. I have some already made and I also create custom ones for people with their own photographs. It takes me several hours to do this but many people find it worthwhile to have this special keepsake.
Diane Clancy Bubbles
I create stunning Bubblescapes that are vibrant and fanciful landscapes with bubbles. They are fun and very unique. These tend to be very popular. Again, I have lots more to add to my shop.
Rico:
How long have you been at Zazzle?
Diane Clancy :
Since 4/08 but it is really only the last couple of months that I have networked with folks and figured out how to make Zazzle work for me - which means work for my collectors.
Rico: Are you a ProSeller?
If yes, how long from the time you open a shop until you made it to ProSeller?
Diane Clancy :
I believe I qualify as a ProSeller once my last sale has cleared. She is a repeat customer so I feel confident about that sale. I have had several sales of one card through the years by the same buyer, but it is only the last couple of months that I have sold anything else.
Rico:
What's the best advise you got when you were starting out?
Diane Clancy :
In the last few months I have gotten great advice - from one friend and from a couple of Facebook Zazzle groups. Networking with others would be the best advice. But I also saw tutorials and videos during the last couple of months that had me change the whole way I have set up at Zazzle. I think it is really working well for me to have different shops for my distinctive lines of art.
Rico:
What medium/tools do you use to create your designs?
Diane Clancy :
Originally I used lots of traditional mediums - pastel, oil, acrylic, collage. etc. Then I found digital - so I do a lot of digital too. Bryce, Photoshop, Artmatic and Painter are some of the main programs I use. I want to streamline what I do to get back into the studio to work with paint again.
Rico:
Who or what inspires you?
Diane Clancy :
Spirit and the Life Force are my main inspirations. That can be from anywhere - nature, people, art - but my art has to feel like it increases my connection to the Universe for me create it.
Rico:
How much time a week to you spend on Zazzle?
Diane Clancy :
Sometimes I can only squeeze in a couple hours and other times I spend 40 or more. If you add creating the art, of course the number of hours goes up. Also, I have several other shops that I have to maintain.
Rico:
What's the best advise you can give someone just starting out on Zazzle?
Diane Clancy :
I would tell someone before you get too involved in Zazzle to really think about how you want to connect with your customers - in terms of number of shop and also how to use your categories. It is much easier to start right (for you) rather than redo. This is from my own experience! And network, network, network! People are so generous to help you - once you find them! I have found the networking on Facebook invaluable.
Rico:
What do you like to do when you are not creating art?
Diane Clancy :
I like watching movies and our favorite TV shows with my partner - we analysis the content, delivery, use of color and lighting and we have great fun. She is writing a screenplay and we have great fun thinking the producers should be asking us for advice because of our feedback would make the films and shows better. We also turn off the sound and analyze ads. We enjoy all this!
I love to meditate. Also, being in nature, looking at the sky and trees.
Visiting with friends. I have done tons of organizing around social justice, environmental, etc. issues in my life and now I am enjoying just being by myself. But I still have my fingers and hands in activism.
Rico:
Tell me 5 random things everyone should know about you?
Diane Clancy :
These are not important and no one needs to know these ;-) but
I usually wear my hair in braids
My hair is now below my waist
I am usually very happy
I have several long term serious illnesses
Looking out our kitchen window, it looks like we live in a tree house
Rico:
List 3 of your favorite designs you want me to feature. Tell me something about each design.
Diane Clancy :
Counundrum I – Rainbow Woman Cards
Counundrum I – Rainbow Woman
by
DianeClancyGoddess
View other
Colorful Cards
Conundrum I - this is my signature piece. Conundrum I is a fabric, paper and paint collage inspired by quilting. It took over 100 hours to create. Conundrum I is part of Diane's goddess series. The depth and awareness you receive from this painting creates inner peace by opening the door to the soul.
Ocean Dreams - Aqua and Violet Ocean Fantasy Custom Shoes
Ocean Dreams is one of my most popular Bubblescapes. Dare to Dream! - Ocean Dreams is a digital painting that dares you to fantasize, dares you to go beyond the comfortable.
Emerging Galaxies – Teal & Lime Currents Ipad Skin
Emerging Galaxies – Teal & Lime Currents
by
DianeClancyFractals
Become a part of Zazzle's
ipad affiliate program
Joyfully Streaming into the Unknown - Emerging Galaxies - a womb, a matrix, nurtures forming universes and then allows them to pour out into the great unknown. Emerging Galaxies reminds us to balance nurturing in the known and then letting our lives and creativity stream out into life where they become something greater.
If you want a 4th to show my other style, this would be it - but fine it you do not.
Freckles in Flowers II - Tuxedo Cat Stamps
Freckles was my kitty companion for 18 years. Brighten Your Day - Freckles in Flowers II is a tuxedo kitty who sits in a field of flowers on the side of a hill.
Rico:
This is one of my personal favorite designs from your shop
Glowing Burst of Color – Teal & Violet Deva Posters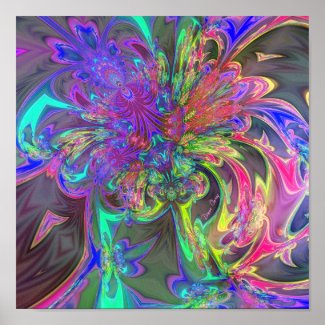 Glowing Burst of Color – Teal & Violet Deva
by
DianeClancyFractals
Learn
how to sell my artwork online
at zazzle.
Energy, Wonder and Delight - Glowing Burst of Color brings energy, wonder and delight into each day. This brilliant painting shows a spirit dancing for the pure joy of living; this deva is sure to enliven your life. A rainbow of colors in this vibrant, swirling force of electric blue, lime green, mellow yellow, violet, magenta, maroon, lavender, teal, pink, purple and orange brings life and fun into each moment. You can see this Goddess dancing dynamically as she twirls and spins in the magnificent splashes of vibrant color.
Rico: WOW! This is gorgeous! Your descriptions above says it all.

Rico:
Where else can our readers find you online?

Facebook Artist Page
Diane Clancy Website
Blog
Twitter
Squidoo
Etsy Shop
These are some of them. People can find the others at Zazzle Member Profile