Redneck Hillbillies
Rico:
What's Your Name?
Susan
Rico:
List your shop(s) -
Susan :
My two main stores:
Redneck Hillbillies
Redneck Hillbillies - Redneck gifts including several versions of the Confederate Flag, as well as things they love such as fishing,hunting,RVs and quadding, beer etc. I also have several Hick/Hillbilly or farmer type items that appeal to backwoods types that don't necessarily identify or appreciate the label of Redneck. I chose this name to match my YouTube channel, which was the start of all this nonsense! T-shirts and other apparel items, phone cases, funny invitations, and bumper stickers are the bigger sellers from this store. Many products started with photos, which prompted me to open my second store...
Country Corner
Country Corner - Rural photography. Landscapes and country scenes, farm animals (especially cows), my dogs, and anything else country-ish. I have quite a few interesting textures which work well on things like phone cases, and several party invitations and business cards designed for country folks.
Currently working on developing my two newer stores for anything not redneck or photography related:
NetSpeak
NetSpeak - This store is a place where I put any design inspired by stuff I see or hear about on the internet. The honey badger lives here! Most designs are simple clipart type graphics or text only. I have several crazy cat lady designs and other creatures (real or not) like BigFoot and aliens. It's grown to include several 2012 or end of the world type designs inspired by conspiracy theorists and preparers.
RetroZone
RetroZone - peace symbols, music, rainbows... fun textures and patterns which make great phone cases, mouse pads and laptop sleeves.
Rico:
How long have you been at Zazzle?
Susan :
Just over two years! Wow, time flies. I didn't get busy until about April of 2010.
Rico: Are you a ProSeller?
If yes, how long from the time you open a shop until you made it to ProSeller?
Susan :
Yes. It took me over a year to reach bronze ProSeller because the rules changed and the program was put on hold for several months.
Rico:
What's the best advise you got when you were starting out?
Susan :
The best advice I got that I actually listened to was to put the design on any/every kind of product if it fits and works. Just because I personally would never buy an apron or totebag with that design on it doesn't mean someone else won't. Many items have sold that I almost didn't publish for sale. The best advice I didn't listen to when I started, but should have much earlier than I actually did, was to make my own templates.
Rico:
What medium/tools do you use to create your designs?
Susan :
My camera, a couple different software programs for graphics/text and some special filters both online and on my computer to transform photos to resemble sketches or paintings.
Rico:
Who or what inspires you?
Susan :
My family and lifestyle out in the country for my main stores. For the other two, facebook/twitter, blogs, my attitude - Things I wish I could say sometimes but never do! Often it's a "pretty" or "grungy" thing that I think looks cool. Anything and everything is briefly considered as a potential Zazzle product!
Rico:
How much time a week to you spend on Zazzle?
Susan :
It varies, but usually around 20 hrs a week on everything Zazzle related, including not only product creation, but promotion, reading the forums etc. That's about all I can fit in right now.
Rico:
What's the best advise you can give someone just starting out on Zazzle?
Susan :
Make your own templates, and then take the time to really learn how to tweak and adjust images to fit properly using Zazzle's controls. Make as many products as you can customizable using template text fields so it's easy for a customer to add their name or some other detail to really make it their own. Learn these as soon as you can, so you don't have dozens of faulty products to correct later!
Rico:
What do you like to do when you are not creating art?
Susan :
Cook beer! I'm a part time brew master and I really do enjoy my job.
I have an enormous vegetable garden that keeps me busy during the summer months.
RVing and road trips, or even just for an afternoon drive on or off-road, with my camera of course.
Rico:
Tell me 5 random things everyone should know about you?
Susan :
1)I have a husband, two teenage girls and 2 dogs that are my whole life. Everything else is secondary. Even Zazzle!
2)Having said that, my Zazzle account is the first thing I check in the morning and the last thing I check at night!
3)I name all of our cattle with hillbilly names. Right now we are eating Jethro and Gus. They are tasty.
4)I am one of THOSE people who leave their christmas lights on the front porch all year long, just like the song.
5)I wear runners, gumboots or crocs most of the time. I don't like like flipflops and I don't even OWN a pair of heels.
Rico:
List 3 of your favorite designs you want me to feature. Tell me something about each design.
Susan :
Hillbilly Party! Jean Overalls Plaid and Duct Tape Announcements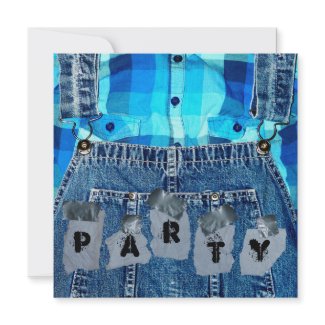 Hillbilly Party! Jean Overalls Plaid and Duct Tape

by

RedneckHillbillies

See more

Country Invitations


This is a fun invitation for country folks that can be adjusted to suit anyone, and any occasion.
Nothing Can Stop the Honey Badger T-shirts



This design is entirely text based, for people who prefer T-shirts without photos or graphics on them.
Shiny Silver Sequins Tough iPhone 4 Cover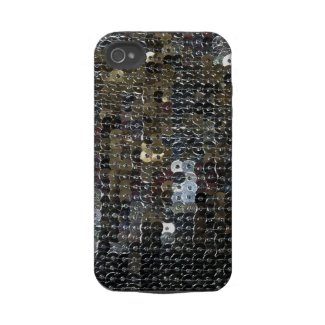 Shiny Silver Sequins
by
RetroZone
View more
Sequin Casemate Cases
This designs adds a touch of sparkle for girls who like bling and shiny things!

Rico:
This is one of my personal favorite designs from your shop
Porch Dog on Steps with Sad Eyes Postcard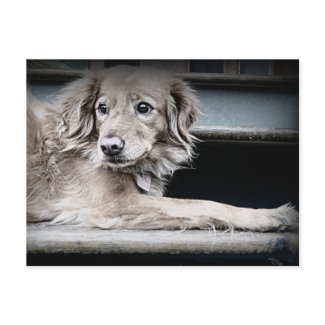 Porch Dog on Steps with Sad Eyes
by
CountryCorner
Create a
Post card
with zazzle.com