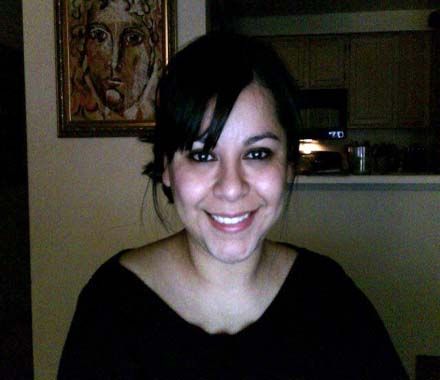 Janet Antepara
Rico:
What's Your Name?
Janet Antepara
Rico:
List your shop(s) -
Janet Antepara :
I have one store: Antepara ;
Antepara Illustrations
I'm an Illustrator and Designer who's first and foremost love is ART! We live in a world where we really don't have the time to stop and appreciate the beauty around us as much as we would like. We have jobs that stress us out. Bills we have to pay and traffic we have to endure. As an artist I have the ability to change the bland and boring into something colorful and fun. If my work can put a smile on a face or bring a warm fuzzy feeling into somebody's mind, my work has been done. Zazzle gives me the opportunity of bringing a little bit of color into people's everyday lives, and that really makes me happy!
Rico:
What type of product do you sell the most of?
Janet Antepara :
My highest selling items are the Ringer Mugs and the Budget Tote Bags.
Rico:
How long have you been at Zazzle?
Janet Antepara :
I started my shop on Feb 15th, 2012
Rico:
How did you find Zazzle?
Janet Antepara :
I've always known about Zazzle but always figured it was just another website where I can get bumper stickers made. Little did I know it's so much better than that!
Rico:
Are you a ProSeller?
Janet Antepara :
Not yet but I'm over half way there! Keep your fingers crossed :)
Rico:
What made you decide to open your own store?
Janet Antepara :
Having a background in toy packaging opened me up to the possibility of putting my artwork on products instead of your normal 2d mediums. I soon decided that was the right move to make. Also, when I saw all the products that were available on Zazzle, I couldn't resist opening up my own shop.
Rico:
What's the best advise you got when you were starting out?
Janet Antepara :
The first thing someone told me is BE PATIENT. Then PROMOTE AND NETWORK. Stop by and visit other people's shops. Comment on their products; be involved in the Zazzle community by visiting their blog. I've found that the online artist community can be very supportive and helpful.
Rico:
What was your first sale (include link)?
Janet Antepara :
An Impulse Tote Bag with my illustration, Big Tree
Big Tree Canvas Bags
Big Tree Canvas Bags
by
Antepara
Browse
Tree Bags
Rico:
What medium/tools do you use to create your designs?
Janet Antepara :
For all of my digital work I start off drawing my piece in a sketchbook with a fine black sharpie then I scan it and convert it into a vector image. I then add the color and finishing touches using my iMac and Wacom Cintiq 21 screen which I've nicknamed, "My Precious"
For my paintings I like to paint with acrylic paints on board or canvas. I also tend to use different mediums like fabrics or things I find lying around the house that can create different textures and dimensions.
Rico:
What is your favorite aspect about Zazzle?
Janet Antepara :
The printing quality and the array of products Zazzle offers are great! I've had the chance to see some of the different products my customers have bought and I'm always impressed.
Rico:
Who or what inspires you?
Janet Antepara :
Wolfgang Amadeus Mozart is my idol! I had to do a report on him when I was in the fifth grade and I remember being in awe of him. The fact that he was born with this incredible talent gave me the push I needed to know that no matter what path I chose for a career, if I stuck to what I loved, I was going to be ok. Granted I'm no Mozart, but I did stick with what I loved and I'm happy doing what I do.
Rico:
How much time a week to you spend on Zazzle?
Janet Antepara :
As of recently I'm on Zazzle every single day for at least 4-5 hours sprucing up my shop, creating more products and networking.
Rico:
What's the best advise you can give someone just starting out on Zazzle?
Janet Antepara :
BE PATIENT. If you build it, they will come. And don't get discouraged if it takes a while.
Rico:
What do you like to do when you are not creating art?
Janet Antepara :
Hanging out with my boyfriend and 2 kittens, shooting the breeze with friends and daydreaming about my next artistic adventure!
Rico:
For most each product or design they create is special. What is your most favorite design and why (include link)?
Janet Antepara :
If I have to choose, it would have to be Belle Époque, both the original design and the pattern.
Belle Époque Ipad Sleeve
Belle Époque Ipad Sleeve
by
Antepara
View more
iPad accessories
at zazzle.com.
You can see both Belle Époque on the front of the sleeve and Belle Époque Pattern on the back. I think it's one of my favorites not only because I like the look of it but because it was one of my forgotten pieces. I had the original design in my sketchbook for over a year and forgot about it. Then one night as I'm flipping through my sketchbook I came across it. All of a sudden knew the exact colors and look I wanted this piece to have. I feel like I gave this little guy a second chance to live!
Rico:
Tell me 5 random things everyone should know about you?
Janet Antepara :
1. I'm an artist
2. I think normal is dull and a little scary
3. I don't put up with stupidity (I hate stupid people)
4. I have a Ricky Ricardo temper sometimes but try to be more like Lucy, sans a little bit of the crazy
5. Eclectic and weird people are my favorite!
Rico:
Include links to 3 of your favorite designs you want me to feature. Tell me something about each design.
Janet Antepara :
Rainbow Patch II Pillow
Rainbow Patch II Pillow
by
Antepara
Shop for another
throw pillow
.
Rainbow Patch II Pillow:
This design was inspired by a freelance gig I was working on involving rainbows. It's pretty hard to resist using all the colors of the rainbow when given the chance so I created Rainbow Patch.
Wired Flower Throw Pillow
Wired Flower Throw Pillow
by
Antepara
View more
throw pillows
.
Wired Flower Pillow:
The original drawing for this design was created one day when I was really bored. I just picked up my sketch book and started to doodle. When the design was done, I scanned it, added color and created a greeting card from it. This eventually also propelled me into applying my artwork to products I could sell online.
Ljubljana Weeping Throw Pillows
Ljubljana Weeping Throw Pillows
by
Antepara
See other
Nature Pillows
Ljubljana Weeping Pillow:
This design was created from a photo I took in Ljubljana, Slovenia. There's something about leafless trees I really love. Trees are gorgeous when their tops are full but there's a whole other beauty to trees once their leaves start to fall. This is why I love this design.
Rico:
If you could purchase ANY item (from someone else) what would it be? Why?
Janet Antepara :
I can't narrow down my choice of artist but I can tell you it would be a throw pillow or a messenger bag. I just saw a messenger bag my co-worker ordered from my shop and I love the quality of it.
Rico:
Zazzle has helped many people meet goals that they otherwise wouldn't have achieved. What has Zazzle helped you to achieve in your personal life?
Janet Antepara :
What Zazzle has helped me achieve in my personal life is the satisfaction of knowing people like my artwork. It's the best feeling in the world for an artist.
Rico:
Where else can our readers find you online? (Facebook, Twitter, other blog or website)
Janet Antepara :
icucreations.com
this is my website. It has my portfolio and Blog.
Facebook