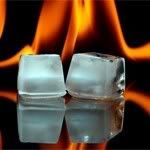 Diana - pics4merch
Rico:
What's Your Name
Diana Koenders
Rico:
List your shop(s) -
Diana:
Pics4Merch
Rico:
How long have you been at Zazzle?
Diana:
I opened an account in november 2010 but made a mistake by not checking the template option, so people could not personalize them nor could they remove the sample text I added on them. I changed all products on june 13, 2011 and that's when sales started.
Rico:
Are you a ProSeller?
Diana:
Yes
Rico:
How long from the time you open a shop until you made it to ProSeller?
Diana:
2 Months and 1 week.
Rico:
What's the best advise you got when you were starting out?
Diana:
Well, as mentioned before, I made a mistake by not checking the template option on the text layers, but the best advice I got was on june 13th this year, when someone mentioned this and I was able to fix the problem.
Rico:
What medium/tools do you use to create your designs?
Diana:
I use Photoshop to enhance my photographs and create mixed media designs.
Rico:
Who or what inspires you?
Diana:
My best friend, who is the kindest and most encouraging person out there :-)
Rico:
How much time a week to you spend on Zazzle?
Diana:
About 6 hours a day, 7 days a week, so approx 42 hours.
Rico:
What's the best advise you can give someone just starting out on Zazzle?.
Diana:
That's an easy one : Make sure you check the template option on ALL layers :-)
Rico:
What do you like to do when you are not creating art?
Diana:
Walking, as it's a great way to clear the head and think of new designs or images to create.
Rico:
Tell me 5 random things everyone should know about you?
Diana:
Oh poe... what can I say...
Not sure if it's something people SHOULD know, but perhaps I should mention the fact that having an autistic disorder, has really helped me to become a better photographer/designer. I can focus on things to the extreme, especially in regard to details and because of that, I design my products one at the time (i.e. I don't use quick create) I want each product to look the best as possible (something I can only achieve, creating it manually) and that's also the reason why I don't add a high volume of products to my store, despite the fact I work many hours on it, on a daily basis.
Rico:
List 3 of your favorite designs you want me to feature. Tell me something about each design.
Diana:
ZEN business card:
Zen business card
by
pics4merch
Get your
color business cards
at zazzle
This is my best selling business card and the very first mixed media design I did. It was more like an experiment, but it really got me hooked, as it was a fun thing to do because with designing, you can basically create everything.
Day spa / aromatherapy / massage business card:
Planet earth is listening. Globe wearing headphones
Rico:
Where else can our readers find you online?
Diana:
Twitter pics4merch
Dreamstime.com