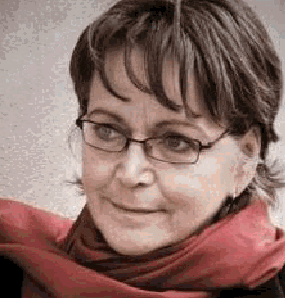 Deb Smith - aka DebinSC
Rico:
What's Your Name ?
Deb Smith, but most people know me "on line" as DebinSC.
Rico:
List your shop(s) -
DebinSC:
Debs Digs
Happy Dems Digs
Rico:
How long have you been at Zazzle?
DebinSC:
About 2 and ½ years now, but I didn't have enough time to get serious about it the first several months.
Rico:
Are you a ProSeller?
DebinSC:
Not yet! But I've recently met the requirements, so I hope to be getting an invitation soon. I have over 2500 products in my shop and am working hard to double that.
Rico:
What's the best advise you got when you were starting out?
DebinSC:
Quality first, then quantity; however, quantity is very important in increasing sales, as are good tags.
Rico:
What medium/tools do you use to create your designs?
DebinSC:
I'm a photographer, first and foremost. I first learned about Zazzle from fellow 'toggers and my intent originally was to get my photos into the marketplace. Over time, I've added some digital designs, but most of them begin with a photo.
Rico:
Who or what inspires you?
DebinSC:
The natural world! I'm never happier than when I'm in my garden, or exploring a creek or meadow somewhere. I can spend hours searching for butterflies, birds, and wildflowers. The majority of my photos are of wildlife, landscapes, & flowers.
Rico:
How much time a week to you spend on Zazzle?
DebinSC:
Oh golly! My husband would say, "too much"! I'd say about 2-4 hours each day, but if I'm working on a new collection, I can spend an entire day there. I do have a "day job", so it depends on how much time I have to devote to that.
Rico:
What's the best advise you can give someone just starting out on Zazzle?
DebinSC:
Consult experienced Zazzlers. Use the forums. You can learn so much there and get support, too. I'd also say that you should post the best work you can, and not sacrifice quality products just to have more items in your store.
Rico:
What do you like to do when you are not creating art?
DebinSC:
Garden, volunteer, read, and garden.
Rico:
Tell me 5 random things everyone should know about you?
DebinSC:
I was born and raised in the South Carolina and love a hot summer day.
Although I come from a "red" state, politically speaking, I'm true blue.
My interest, aside from photography and the aforementioned gardening, is working with troubled teens.
This was my job in my former life, but now it's my passion. There are so many kids out there who need just one caring adult in their lives. It's so rewarding to see them come through trouble and go on to thrive.
Rico:
Include links to 3 of your favorite designs you want me to feature. Tell me something about each design.
DebinSC:
It's so difficult to choose just 3! I'll choose from posters.
Abstract Ginger Leaf Spiral Poster
Shadows & Reflections Poster
Charleston Poster Print
Rico:
Where else can our readers find you online?
DebinSC:
I have a photoblog at
Deb's Digs
I'm on Twitter
@dissmith