Amy Marie aka Shopaholic Chick
Rico:
What's Your Name?
Amy Marie aka Shopaholic Chick
Rico:
List your shop(s) -
Amy Marie aka Shopaholic Chick:
Addicted To
Designs for people with silly addictions...hundreds to choose from with and without images as well a customizable section where you can add your own silly addiction!
09-11-01
This store was made for my friend Reggie Cervantes who was there on 9-11-01 as a rescue medic at ground zero. It opened shortly before the 10th anniversary and is dedicated to everyone who lost their life, a loved one, worked ground zero, or was otherwise affected by this event.
Alien Nation
A store full of aliens! No need to travel to Roswell to get your alien fix just head over to this great shop where hundreds of aliens are hanging out waiting to go home with you!
animenation
This great shop is full of anime inspired designs. Each anime has been given a name and personality fitting their look. Find a great anime that reminds you of a friend or loved one today and share them as a great gift! Over 200 Anime Characters available!
Arabian_Art
Designs inspired by the middle east, Aladdin, Persian rugs, Genies in lamps and so on.
Binderific
This store started as a place to showcase great designs on binders when zazzle first introduced Avery Binders….however quickly it became a place for fun and colorful designs on an assortment of products. Binderific now features muge, steins, iphone cases, ipad cases, skateboards, shoes and stamps with hundreds of great fun and colorful designs on them!
B is for Birds
This shop started when my friends 18 month old son became enamored with the pink flamingos at the zoo. Everywhere we went and saw a tshirt, toy, flag or other item with a flamingo on it he would yell "B – B – B" ….he called them all B because B is for birds!! after a few months of searching to find a unisex or boys shirt with a flamingo on it my friend got frustrated because all the shirts were girls shirts cut for girls with pink trim or bows…so I started this shop to make some flamingo shirts for her son. You can guess by now how it got it's name, and of course I am glad I chose this name because I have quickly filled this shop with a great variety of birds, and I am always looking for new birds to add!
Chasing the gnome
Chasing the gnome is my photography store…it started as a blog when I was in college, I was heading to Germany for 4 months to study abroad and my professor asked me to blog about it, since she knew I was a computer person…so I thought for a few days and came back and told her I started a blog called chasing the gnome. The name actually came from news articles I had read several years ago about a garden gnome that was stolen from a lady's front yard and shortly after it's disappearance she started to receive photographs of the gnome in far off locations…and I always thought wow I want to see all those places someone took that special little gnome! After I told the professor she started laughing and shared her own story with me. She told me she had been visiting the Black Forest region of Germany and had wandered away from her group down a little path into the woods and she came upon a little man sitting on a stump smoking a pipe, she stared at him for a few moments then heard someone shout her name she turned to see who it was and turned back in just a moment and the little man with the pipe on the stump was gone! So as far as she is concerned there are gnomes living in the Black Forest…she swears she saw one! When I decidided to open a store based mostly on my travel photography I could not find a more fitting name then to carry the blog name over to my shop!
Clown Town
This shop is full of clowns for all ages, mostly goofy and silly clowns I also have a nice selection of artistic clowns, jesters, hobos and of course the scary clowns born from everyone's circus nightmares.
Doodle_Speakers
Featuring hundreds of doodle speakers in a variety of colors patterns and designs.
Dragon's Lair
I love dragons don't you? This shop is full of dragons, cute and cuddly dragons or mean and ferocious ones they are there to fill every fairytale ending you can imagine! Their styles stretch from cartoony to elegant, European fire breathers to Asian water serpents.
Edibility
This shop is for the foodie in everyone. Hundreds of great foods featured in a variety of great ways make this shop scrumptious!
Elf Express
Well where else would you buy your Christmas themed products but from the elves of course! Santa's little helpers are at it again with this great shop featuring over 200 unique designs to make your Christmas merry.
From Santa's Desk
This shop is exclusively Christmas cards written and personalized to your child, signed by Santa, Mrs. Claus or the elves!! If you child writes to Santa then make sure Santa writes back!
Graduation Station
Every year thousands of people graduate, from school, training classes, the military…and they all deserve a card saying Congratulations on your achievement!!
Jewcy Designs
The name was inspired by a Jewish friend who used Jewcy in to describe himself as an adjective! When he asked me to make some silly and fun Jewish inspired designs with some phrases him and his friends bantered about I said sure why not! As long as I can steal your moniker of course…
Just Sports
Well the name sort of says it all! I began with a sports section in my shopaholic chick store…but it started to get too big so I decided it was time that sports had their own shop….the shop only has a few sports currently but I am working hard to add more and more….it is taking quite some time however since some of my sports already have over 200 unique designs for that sport alone!!
Kiki Kitty
Kiki Kitty got it's start after I saw an article online about a lady who had given her cat multiple piercings – I thought ouchies poor kitty, if your going to put jewelry on a cat do it as a cartoon not the live animal! So I made a shop of some edgier but cute kitty cat designs featuring Kiki Kitty & her beau KiKi Kat.
Kooblees
Kooblees are just goofy little animals bugs and aliens I made up! They are adorable and fun and work great as teaching tools for parents and preschool teachers. Each Kooblee is made of of shapes, or numbers & a variety of colors. I am hoping to add Kooblees letters in the next few months too!
Left Handed Cards
Well just as the title says Left Handed Cards features just that….cards for lefties! All cards appear upside down on zazzle because this way when printed they will open from the left!
Occupation Station
This shop features cute little kids dressed up in adult professional attire. It is perfect for the adult who is a kid at heart or the child who knows what they want to be when they grow up. Hundreds of great designs available in a variety of colors, skin tones and hair shades!
Peace People
Peace people are my own little doodles I have been drawing on the backs of notebooks and in the margins of my papers since middle school! As a kid they always had peace signs, or anti-war slogans in their furry little hands. Now they hold true to the theme and added environmental slogans to their collection of protest signs.
Same Sex Marriage
This shop is filled with Gay and Lesbian brides & grooms. I feel strongly we should not force our judgments on other people. It is not my decision who someone else loves, so I will choose to support them, as I hope they will support me. These designs made great gifts for the same sex couple, or party or wedding favors for their wedding or civil union.
Say I love you
This shop all the designs say "I love you" – in over 3 dozen different languages!!! Each language is available with a variety of colorful backgrounds so you can tell the one you love how much you love them in your own special language of love!
Shopaholic Chick
This is my first and main store. It was named after someone close to me who spends way too much time and money in shopping malls! It is my catch all shop and has a little of everything, like a certain someone's closet!!
That's My Baby
Everyone needs cute and fun baby gifts and shower invites, so I made a whole store for just the occasion!
Triple Goddess
Triple goddess is a store that focuses primarily on pagan gifts, and gifts for those who believe in the power of the woman, the triskele, and the mother maiden crone.
USA Loves To Vote
Links together all my political shops, each politician in the 2012 presidential election has their own shop usaloves_______ with their last name. USA loves to votes links then together as well as adding some designs urging people to get out and vote!
What If
Everyone asks themselves what if….when this shop is designed with images of some of my favorite what if's I have heard or asked over the years.
Witches Wardrobe
This is a witch themed shop for Halloween or every day with hundreds of cute witches, silly witches or scary witches.
With Love Always
With love always features just 1 word "love" all designs feature only that word. This is a fairly small shop but will be expanding over the next several months.
Rico:
How long have you been at Zazzle?
Amy Marie aka Shopaholic Chick:
Since December 2008, I did work with other POD's previously though.
Rico: Are you a ProSeller?
Amy Marie aka Shopaholic Chick:
Yes, since the start of my 4th month here (old rules took 3 months to qualify)
Rico:
What's the best advise you got when you were starting out?
Amy Marie aka Shopaholic Chick:
You are not the shopper, give the shopper what they want regardless of whether you personally would own it or not.
Rico:
What medium/tools do you use to create your designs?
Amy Marie aka Shopaholic Chick:
Photoshop, inkscape, photography, scanner, mouse, wacom tablet….and I do purchase and modify some images created by other artists. I never use the art as is, I always purchase the rights to modify and sell the modified images…this way designs are always unique.
Rico:
Who or what inspires you?
Amy Marie aka Shopaholic Chick:
People! I listen to what they say and I am inspired. Sometimes nature inspires me too but mostly people….especially the eccentric or off the wall people!
Rico:
How much time a week to you spend on Zazzle?
Amy Marie aka Shopaholic Chick:
Not enough….too much…not enough….too much… Really it varies…I have a bad habit of working 110 hours one week then burning out ad only working 10 hours the next week…I know I need to be more consistent but hey I am consistently inconsistent!!
Rico:
What's the best advise you can give someone just starting out on Zazzle?
Amy Marie aka Shopaholic Chick:
Don't think so much!!! Stop worrying about will they like it – and put it up. You are not the shopper while you may see something as imperfect they cannot see what is in your mind so they may think it is perfect as it is!
Don't forget to promote!!! Tell anyone and everyone about your shop, use free sources like social media, blogs, twitter…get the word out about your shops!
Don't skimp on the descriptions and think ill fix it later!!! Now is the time to do it. Give it a good wordy description using every adjective you can think of even if your saying the same sentence 5 times with 5 different sets of words. Then any words you think NEED to be in there that you could not squeeze in – put them in your tags!
Rico:
What do you like to do when you are not creating art?
Amy Marie aka Shopaholic Chick:
Travel…wherever and whenever I can!
I am also a bargain hunter I clip coupons and even buy extra papers to get more for good coupons, I only buy what I need or can use though, I try not to go overboard like some of the extreme couponers out there!! Although, this year I will admit I found great deals and coupons that allowed me to get about 25 board games for $10 total so I bought all that I could and I will be donating them to toys for tots this fall!! I also participate in a coupon sharing program through Coupons to troops which has connected me to an American Military family stationed on the USFB in Guam, I send all my unused and expired coupons to them (they can use them 6 months expired) and they use what they can and spread the rest around to other families serving our country over seas!! (for more info on how you can donate email admin@couponstotroops.com)
Rico:
Tell me 5 random things everyone should know about you?
Amy Marie aka Shopaholic Chick:
1 – I have online tutorials on how to zazzle! You can find them on my site www.shopaholicchick.com/zazzletutor
2 – I am addicted to the news – I read everything and anything often even translating from foreign languages to read more about a story that was only touched on in a short article in English
3 – I can type upwards of 100 WPM – without my fingers on the home keys…and I have a bad habit of watching my hands instead of the screen even though I have worn the letters completely off the keyboard so I cant read the keys anyways!
4 – if I could live anywhere in the world it would be Heidelberg Germany – Ich habe mein herz in Heidelberg Verloren (an old German song roughly translates to I lost my heart in Heidelberg)
5 – I am obsessive over keeping my nails filed and I never paint my fingernails because I get a headache watching the colors flitter on my nails as I type!
Rico:
List 3 of your favorite designs you want me to feature. Tell me something about each design.
Amy Marie aka Shopaholic Chick:
girlie girl binder
girlie girl binder
by
binderific
Browse more
Girl Binders
This is my favorite binder…it was one of the first I made and it is just so cute an fun and reminds me of playing in middle school with my friends.
Yellow come home soon greeting cards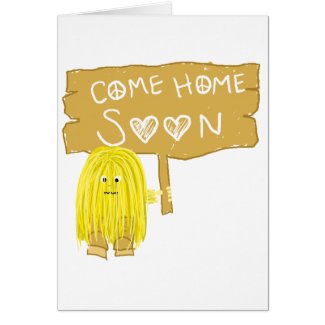 Yellow come home soon
by
PeacePeople
Begin
selling my art online
at zazzle.
I love all of my peace people but this little guy with the come home soon sign, featuring peace sign o's in come home and heart shaped o's in the word soon…really shows a special soldier how special you think they are and how much you love them and hope for peace so they and their friends can come home soon.
Eat Ham Apron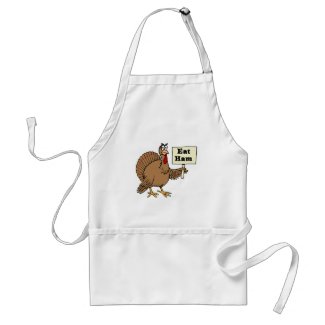 Eat Ham
by
shopaholicchick
View more
Fall Aprons
Just because the idea of making Thanksgiving dinner while wearing an apron where the turkey is holding a sign that reads "eat ham" is hilarious! East beef, pork, chicken or veggies are also available with this snarky little turkey!
Rico:
This is one of my personal favorite designs from 1 of your shops. It was hard just choosing a shop let alone a design! But I love dragons and this one is so cute I couldn't resist.
Fantasy Cute Baby Dragon Sweatshirt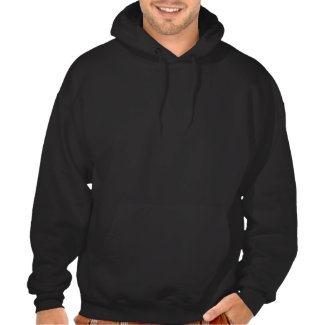 Fantasy Cute Baby Dragon
by
dragons_lair
Become a part of Zazzle's
artist affiliate program
This little dragon is just adorable as he breaks from his egg with his tufts of bright colored hair. If you love Dragons then this great design is perfect for you. Whether you wish you were a dragon slayer in medieval times, wish you could have a pet dragon, are born in the year of the dragon or are just in general fascinated by dragons you will love this great gift!
Rico:
Where else can our readers find you online?
Amy Marie aka Shopaholic Chick:
Everywhere LOL
Shopaholic Chick
Shopaholic-Chick
Facebook
Facebook Fan Page
Zazzle Showcase Blog
Shopaholic Chick Blog
Featured Designs Blog
Printed Paradise Blog
Featured Designers Blog
Amy Marie Designs Blog
Zazzle Collaboration Blog
Design of The Day Blog
Post Cards From The Edge Blog
Doggie Fashionista Blog
Zazzle-rific Blog
Just a Mugger Blog
You're Magnetic Blog
Green Eco Nut Blog
Restaurant Couture Blog
Shopaholic Chick Posterous
Shopaholic Chick Blog
@AmyMarieDesigns Twitter
@thebichywitch Twitter
@printedparadise Twitter
@chasingthegnome Twitter
@SpreadTheVote Twitter
ShopaholicChick on Squidoo
- check out all my squidoos from this page!!