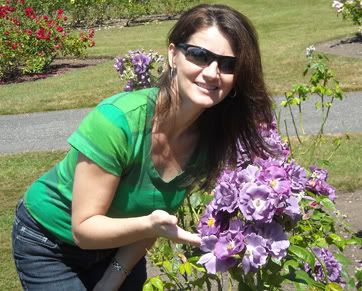 Shelley Kuhn of Designs by Shell
Rico:
What's Your Name?
Shelley Kuhn
Rico:
List your shop(s) -
Shelley Kuhn :
Designs by Shell
My Store is Designs by Shell I chose the name just simply because it represents me and my artwork. I'm not sure I really have a specific theme for my store but I would say my designs cover everything from cute and stylish to whimsical and fun along with a nature/floral theme. I love to create designs for birthdays, holidays and weddings. Things like fancy cakes and cupcakes, flirty flowers, and expressive cartoon animals. I also dabble in amateur photography and have sold many of my favourite flower (hydrangea) pictures.
Rico:
How long have you been at Zazzle?
Shelley Kuhn :
I started at Zazzle in the fall of 2008.
Rico: Are you a ProSeller?
Shelley Kuhn :
I am a ProSeller. I reached this level just over a year ago. It did take some time and a lot of creating to get to this point.
Rico:
What's the best advise you got when you were starting out?
Shelley Kuhn :
The best advice I received when I was just starting out was to never delete designs or products that you don't think will sell. You never know who will be interested in them. I have found this to be true and have sold products that I really wanted to delete but am now glad I didn't. I was also advised to create new designs daily or at least as often as possible, the more you have in your store the more opportunity for sales.
Rico:
What medium/tools do you use to create your designs?
Shelley Kuhn :
To create my designs I draw everything on my Dell Tablet with a digital pen. I use a paint program called Sumo Paint. For my photography I simply use my digital camera. ( All you need is a steady hand and a good eye)
Rico:
Who or what inspires you?
Shelley Kuhn :
I am inspired by many things but especially nature, flowers and my love of the outdoors.
Rico:
How much time a week to you spend on Zazzle?
Shelley Kuhn :
I spend about 4 hrs. a day on Zazzle. This includes marketing my designs as well.
Rico:
What's the best advise you can give someone just starting out on Zazzle?
Shelley Kuhn :
If I was to give someone who is just starting out on Zazzle my advice it would be first of all don't expect sales over night. Create good quality designs and lots of them and the sales will come. Don't forget your tags, this is so important in order for your products to be found by the search engines and for your potential customers to find you.
Rico:
What do you like to do when you are not creating art?
Shelley Kuhn :
When I'm taking a break from my work I love to spend time with my husband and family. Going for walks, going for coffee, working out at the gym, reading.
Rico:
Tell me 5 random things everyone should know about you?
Shelley Kuhn :
Five random things about me…
I love to sing and I'm on a worship team
I don't eat red meat
I love chocolate (almost any kind)
Like to try new recipes
Fall is my favourite season
Rico:
List 3 of your favorite designs you want me to feature. Tell me something about each design.
Shelley Kuhn :
Roaring Good Time Party Invitation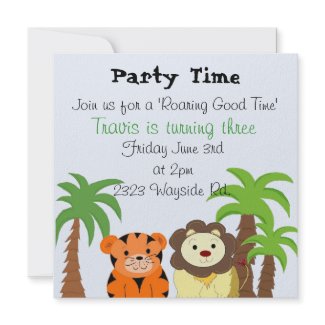 Roaring Good Time Party Invitation
by
seashell2
Design a
custom printed announcement
at zazzle
I love this cute animal birthday party invitation, I just had fun drawing that cute little tiger face, animals can be made with the cutest expressions!
Designer Cakes Business Cards
This elegant designer cake business card is one of my popular ones. I love the soft color combinations that I used. It seems others like it too!
Best Music Teacher Coffee Mugs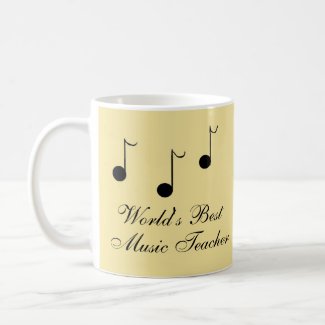 Best Music Teacher
by
seashell2
Browse other
Music Mugs
This music teacher mug is one of my simpler designs featuring black musical notes on a soft yellow background. It's been a good seller for me!
Rico:
This is one of my personal favorite designs from your shop
Halloween Cat Cupcake Christmas Tree Ornament
Cute Cupcake Halloween - A cute faced cat cupcake in an orange cupcake liner. Halloween candies around the base. A border of stripes in green and orange.
Rico:
I just fell in love with this design as soon as I saw it. I love the colors. The cat is adorable and the composition is great!

Rico:
Where else can our readers find you online?


Shelley Kuhn :
Shells Zazzle Journal
Twitter @ShellsDesigns2
Facebook