Dennis of Baby Girl Limited
Rico:
What's Your Name?
Dennis
Rico:
List your shop(s) -
Dennis
Baby Girl Limited
Well BabyGirl Limited is pretty much about a Fashion statement. It's about what the younger crowd was wearing today. The tagline was Fashion with Style. I've put up many different types of designs that would appeal to the younger generation. When my daughter was younger I always would call her babygirl. So the name just stuck with me over the years. When I decided to get into designing i needed a name or a brand if you so call. The name BabyGirl Limited just popped in my head and i just started to make my designs around the name. As for the theme of it, well there really wasn't one at first. I was new to the online world when it came to selling stuff so i didn't really focus my time on any theme. This was the main reason i started a second store. Did more research on the topic then i did with this one.
Nocturnal Graphx
This is my second store and it's a bit more on the Darkerside of Art. I've always loved dark art even as a child. I've always seen the beauty in the more darker art pieces. The theme is more of the Fantasy art. for example Vampires, Werewolves, and Mystical Creatures.
Rico:
What type of product do you sell the most of?
Dennis :
Well I'd have to say i've sold more T-shirts then any other Product. I've always had a talent for designing T-shirt art. So It would only make sense to sell more of those type of products. I want to sell more then one type of product in the future. I'm working on my skills to design different type of art.
Rico:
How long have you been at Zazzle?
Dennis :
That's hard to say, because it's been so long I really can't remember when it all started. If i had to give it a time, I would say for about 3 yrs now.
Rico:
How did you find Zazzle?
Dennis :
I use to have a Cafepress account back in the day and let's just say i wasn't getting the results i was looking for with them, so i hopped on Goggle and typed in a search for selling prodcuts online. Zazzle was the first thing on the list. I clicked the link and been hooked ever since.
Rico:
Are you a ProSeller?

Dennis :
No, not yet i'm hoping to be one this year.
Rico:
What made you decide to open your own store?
Dennis :
I've been doing Graphix Design for the past 8 yrs as a hobby and all my friends and family said that i should sell my designs online, so that's how i got into opening my own online store.
Rico:
What's the best advise you got when you were starting out?
Dennis :
Many people on Zazzle Forms always told me to Promote, Promote, Promote my store in any way that i could. They also told me to make sure I kept my store looking fresh and new so that when People would click on my links they would find new things to see. I would have to say never give up. Once you find the little corner in the world all you have to do is make it grow. That's always been my main motivation from the start.
Rico:
What was your first sale (include link)?
Dennis :
Here was my very first Sale.
Baby Girl Cherry Tshirt
Baby Girl Cherry Tshirt
by
kidfreakyboy
Design unique
custom t shirts
.
Here is a classic Baby Girl T-shirt with a touch of cherries in it. On the back of the shirt is a nice heart design.
Rico:
What medium/tools do you use to create your designs?
Dennis :
I've always used Adobe Photoshop and Illustrator. I know there are lots of other designing tools out there but I feel that those are the ones that work for me better. I've been using them for years and I've pretty much taught myself how to use them. So like i always say if it ain't broke then don't fix it.
Rico:
What is your favorite aspect about Zazzle?
Dennis :
The one thing i've always noticed with Zazzle is that they do listen to what you have to say. If you have a suggestion on a new product they listen to your ideas and find ways to fit it into there line of products they have. If you have question about the service or anything they are there to give you the help you need.
Rico:
Who or what inspires you?
Dennis :
That's a really good question. I'd have to say that lots of things inspire me. For example I could be watching a movie and something in a scene could catch my eye and then a great design starts to build in my head. There are many different types of Artists out there that I hope to one day become. I'm a fan of art itself.
Rico:
How much time a week to you spend on Zazzle?
Dennis :
Not as much as i would like. I do my art in my spare time and hope that one day I could make it a Full Time (Job) for me. I try to put out at least 4 to 5 new desings each week, but I will have to say I'm not a big fan of putting one design on many different products. That is why my store doesn't have 100's of products. Each product has to have meaning behind it. I could do that just to make the money but it's more about the art with me then the money. Don't get me wrong the money is good, but I love what i do and I take pride in what I do. Each design has to be perfect before i will post it up for sale.
Rico:
What's the best advise you can give someone just starting out on Zazzle?
Dennis :
The Best Advise I could give someone is to never give up, because if you promote your store in a serious way you will see results. Visit the Zazzle forms as often as you can. You can find great ways to Promote your site on other people's websites and blogs.
Rico:
What do you like to do when you are not creating art?
Dennis :
Well, I have a full time job so that takes up most of my time, but I love to hang out with my friends and watch movies or even play a few video games in my spare time. I'm always thinking about my next design. I'm in the process of designing a mobile app for my store and a few blogs.
Rico:
For most each product or design they create is special. What is your most favorite design and why (include link)?
Dennis :
I'd have to say my Canvas Print Death to us all. I think it has a bit of elegants to it's style. in a more morbid way. The colors and vector art flows within the design.
Death to us All Canvas Print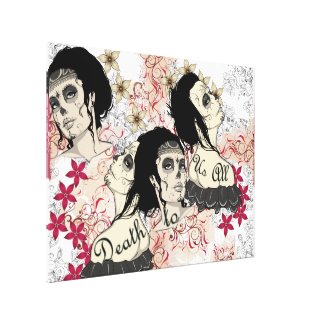 Death to us All Canvas Print
by
NocturnalGraphx
Get your own
photography canvas
Rico:
Tell me 5 random things everyone should know about you?
Dennis :
1. I'm kind, loving, caring,
2. I'm a great listener and
3. I have a Heart of Gold
4. Only a few people in the world really know the real me.
5. I'm ok with that, because deep down inside I'm a Good Person that just loves Dark Art.
Rico:
Include links to 3 of your favorite designs you want me to feature. Tell me something about each design.
Dennis :
Hearts Bouquet Iphone 4 Cases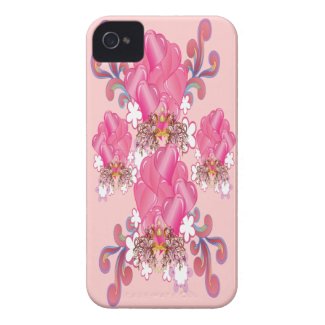 Hearts Bouquet Iphone 4 Cases
by
kidfreakyboy
Shop for
iphone covers
Number one. This is a Iphone 4 Case called Hearts Bouquet. This is a simple pattern that i thought of one mother's day. I thought it would be nice to give your mom a Hearts Bouquet that she could keep for the rest of her life instead of it dying away as the days past by.
Mystical Creature Tshirt
Number two. This one is called Mystical Creature Medusa. I've design this for a t-shirt. I've always loved the black and white designs on t-shirts I think it brings out the art more then if it was colored. This was created after i saw the movie "Clash of the Titans" and i just thought how cool would it be to own a Medusa T-shirt.
Futuristic Game over MacBook Sleeve
Number three. This design is called Futuristic Game Over. I've start to come up with ideas to start a line of products that where dedicated to a Catch Phrase "GAME OVER" This is more for the gamers out there who love the game.
Rico:
If you could purchase ANY item (from someone else) what would it be? Why?
Dennis :
"Dark Dragonling" Mousepad
I love this type of art. I'm a big fan of Japanese Animation. The style and color works very well with this art piece.
Rico:
Zazzle has helped many people meet goals that they otherwise wouldn't have achieved. What has Zazzle helped you to achieve in your personal life?
Dennis :
That's a tough question. I'd have to say Zazzle has made me aware of a company that really wants to make a difference in the world and made me see that there is so much more in life. The things that the company has done with the partnering up with companies that want to do good for the planet, has somehow change my outlook on life.
Rico:
Where else can our readers find you online? (Facebook, Twitter, other blog or website)
Dennis :
Well let's see I have a fanpage on Facebook it's here :
Facebook Fan Page
if you are into the Darkerside Of Art come check out my Fan Page. I'm in the works on putting up a blog all the details can be found on my fan page NocturnalGraphx.
I also have a fan Page for my first store and it's here :
Facebook Fan Page
this Fan page is for the more sweetier things in life.
Rico:
Anything else you'd like to share?
Dennis :
First off I'd like to say thank you for your time and letting me tell the world about my online stores and that I hope to one day be a ProSeller on Zazzle. I'd also like to share that i do custom work for anyone and if anyone is interested in getting a custom made product you can contact me through my zazzle store or even better on my fan pages. Hope to hear from you guys soon. Take care.