Bobbi of Bobbi's Expressions



Interview with Bobbi Part 2
Rico:
What is your favorite aspect about Zazzle?
Bobbi :
My favorite aspect about Zazzle is the friendly atmosphere, on the forums, and with the incredible staff, they know how to run a business right, and for this I'm grateful.
Rico:
Who or what inspires you?
Bobbi :
My inspiration is purely from my heart, it's emotion in it's rawest form, and that makes for an expression style that I hope is unique.
Rico:
What's the best advise you can give someone just starting out on Zazzle?
Bobbi :
Have a ton of patience, and make sure you are showing your best, competition is tough, and you have to present your own voice.
Rico:
What was the latest product you added to your wish list (include link)?
Bobbi :
Butterflies and Sunshine Dry Erase Whiteboards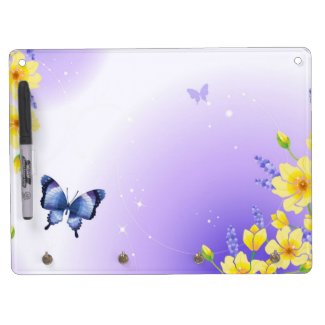 Butterflies and Sunshine Dry Erase Whiteboards
by
fstasu57
See more Butterflies Dry Erase Boards at
zazzle.com
A vibrant splash of color with butterflies and sunshine make a wonderfully colorful expression of style. Nature in it's finest is displayed for all to share and enjoy. Butterflies flutter in the sunshine creating smiles as they go. What a great gift of style to any butterfly lover on your gift giving list.
Rico:
Tell me 5 random things everyone should know about you?
Bobbi :
I'm a published writer, mostly short stories and poems.
I'm a certified car nut, and drag racing is a passion of mine, never miss NHRA on TV.
I'm an accomplished cook, love to experiment in the kitchen.
I love the beach, it's a place of peace where I can find balance when life gets a bit insane.
I'm a workaholic, some say I work too much, but you have to in order to compete in today's market.
Rico:
What do you like to do when you are not creating art?
Bobbi :
I love to cook and work on my 1971 Z-28 Camaro.
Rico:
Include links to 3 of your favorite designs you want me to feature. Tell me something about each design.
Bobbi :
I collect butterflies, I love antiques, and the idea to try and blend the two was challenging, and fun.
Antique Butterfly Throw Pillows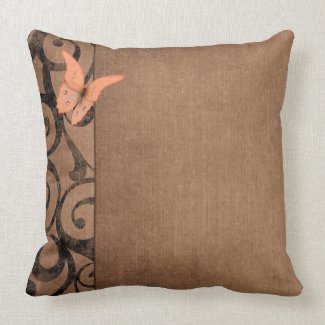 Antique Butterfly Throw Pillows
by
fstasu57
Find more Butterflies Pillows at
Zazzle
A lone butterfly flutters to and fro, but it's style and grace is expressed in grace and the true spirit of spring. Sharing this brings out the beauty of your style, and voice. What an amazing gift and the butterfly will touch another person in an expression of kindness and style.
Another passion of mine is roses, and here I tried to create something vintage, and include butterflies subtly and I like to think it's worked.
Vintage Roses Hand Towels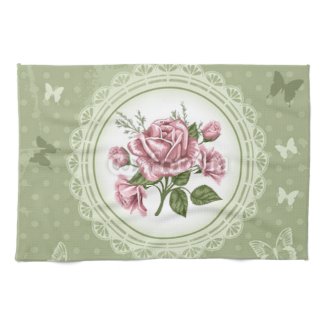 Vintage Roses Hand Towels
by
fstasu57
Shop for another
kitchen towel
.
Roses are the undisputed beauty of all flowers. Their fragrance, grace, style and expression are amazing. They can turn a down day around and should be shared with all those special people on your gift giving list. Roses are timeless and these are uniquely beautiful.
Again antiques come into play here, but with daisies, a flower that I think should make any person smile. The blending of the two makes a unique design.
Antique Daisy iPhone 5 Case
Antique Daisy iPhone 5 Case
by
fstasu57
Browse
iPhone 5 cases
online at zazzle.com
Don't you just think they are a happy flower. Let this antique daisy brighten up your home or bring a smile to anyone whom you choose to share this with. Express sunshine and happiness with this delightful daisy.
Rico:
Zazzle has helped many people meet goals that they otherwise wouldn't have achieved. What has Zazzle helped you to achieve in your personal life?
Bobbi :
Zazzle has helped keep my Son and I from being homeless, we once were. Now it's helping us pay the bills, and save towards the purchase of a newer truck that we can both enjoy.
Rico:
Where else can our readers find you online? (Facebook, Twitter, other blog or website)
Bobbi :
Facebook
Twitter @fstasu53
Pinterset
LinkedIn
For more of Bobbi's wonderful designs visit her other stores:


Bobbi's Love Expressions
These are purely from the heart. I've tried to include some of my poetry for lovers to share. It's my newest venture, and one filled with love for everyone.
Bobbi's Boutique
Now be honest, who doesn't love teddy bears in all shapes and sizes. I collect these too, and wanted to let collectors everywhere share in the joy and comfort of a treasured teddy bear.
Bobbi's Flutterbys
I collect butterflies, here I wanted to not only share that passion, but try and add the beauty of spring all year round.