Interview with EnKore Designs Part 2
Rico:
What is your favorite aspect about Zazzle?
EnKore Designs :
My favorite aspect, hands down, is the customization abilities of the products for the customer. It's the best of both worlds. You can have a beautiful design that maybe you would have never thought of or didn't have the ability to create and take that design and add your name, monogram, saying, picture, etc which in turn makes it a one of a kind, just for you.
Rico:
Who or what inspires you?
EnKore Designs :
There is inspiration literally everywhere. I am always looking at items to see what I can take from it to make into something else.
Rico:
What's the best advise you can give someone just starting out on Zazzle?
EnKore Designs :
The best advice I would offer to someone opening a store on Zazzle would be to concentrate on offering the best designs possible and consistency of time creating. Make sure you have the right scale within your design or layered designs and that they are centered and fully covering the desired area.
I believe quality is so much better than quantity. If you are consistent in your time designing then the amount of designs you offer will come.!
Rico:
What was the latest product you added to your wish list (include link)?
EnKore Designs :
We have recently built a new bedroom for our daughter. It's now time to do the fun stuff, decorate it. :
Papaveri Wall Decor (Poppies Patchwork) Canvas Print
Papaveri Wall Decor (Poppies Patchwork) Canvas Print
by
yesterdaysgirl
Find out more about
canvas digital photo printing
Original art by Mindy Sommers copyright 2011 all rights reserved
Rico:
Tell me 5 random things everyone should know about you?
EnKore Designs :
When I was a child I always pictured myself playing the violin in the Cincinnati Orchestra and living in a high rise condo that overlooked the city.
I am extremely impatient.
My family is my everything.
I rarely like my own work.
I am an extremely passionate person. If I like something, then I really love it and the contrite is also true.
Rico:
What do you like to do when you are not creating art?
EnKore Designs :
I am always and have always created in my mind, all the time. There is design in everything we do. I love genealogy and have been tracing my husband's family as well as my own for many years now. As I'm researching and gathering our ancestry information, I'm always thinking of the best way to present all the information. As if telling each individuals life story.
Rico:
Include links to 3 of your favorite designs you want me to feature. Tell me something about each design.
EnKore Designs :
This is by far my best selling design. It is a beautifully rendered lime green, aqua, white and chocolate brown vintage damask design which is available on a multitude of products.


Vintage Celadon and Aqua Damask iPad Case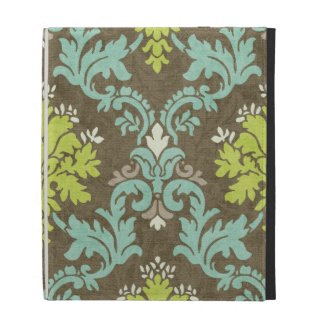 Vintage Celadon and Aqua Damask iPad Case
by
EnKore
View
iPad Folio Cases
online at Zazzle
Beautifully rendered celadon green, aqua, white and chocolate brown vintage damask design.
The Owl Laptop Bag is one of my most looked at and wished for items. It is stunning close-up photography with exceptional detail.
The Owl Laptop Computer Bag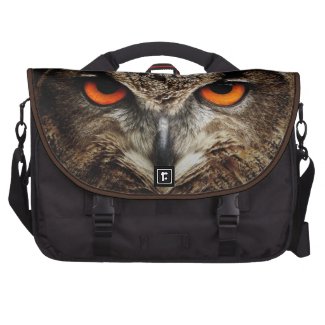 The Owl Laptop Computer Bag
by
EnKore
See more Animal commuterbag at
zazzle.com
Captivating Great Horned Owl photograph with an intense stare.
I had a lot of fun creating this pillow. It was originally designed as part of a set. There are coordinating "Mr" and "Mrs" pillows to go along with it.
And Pillows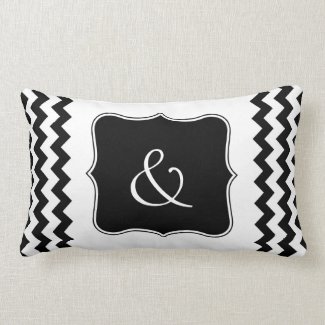 And Pillows
by
EnKore
View Symbol Pillows online at
zazzle
Stylish lumbar pillow in contrasting black and white color pallet. The center has the symbol "&". Each end is embellished with the trendy chevron pattern. This pillow is made to be used as a set, three pillows, "Mr" "&" "Mrs", or as a stand alone.
Rico:
Zazzle has helped many people meet goals that they otherwise wouldn't have achieved. What has Zazzle helped you to achieve in your personal life?
EnKore Designs :
I think the jury is still out on that one. I've only been doing this for three months so far so it's hard to say.
Rico:
Where else can our readers find you online? (Facebook, Twitter, other blog or website)
EnKore Designs :
Facebook
Pinterest
UrBusinessBook
Twitter @@KConnley
Rico:
Anything else you'd like to share?
EnKore Designs :
I welcome anyone who has specific design criteria or an event they need a design for. Being an Interior Designer, catering to the client is what I'm accustom to.